With these apps, you can get moving in a few minutes with high-quality HIIT workouts and heart-pumping exercise routines.
It is very common for people to fail to exercise regularly due to a lack of time. Fitting a gym session into a busy schedule can be challenging. The 7-minute workout is a great option for people who can spare a few minutes each day, especially at home.
If you are looking for maximum gains in the shortest amount of time and with the least amount of equipment, these short, intensive sessions are for you.
Seven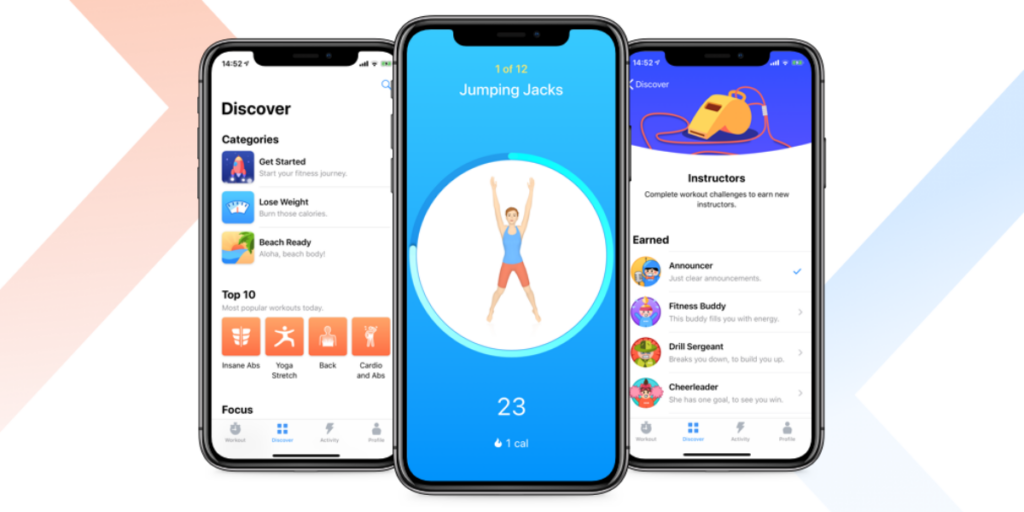 After downloading the Seven app, you'll be able to start your first 7-minute workout within seconds by tapping on the Daily Choice workout. You'll also find workouts categorized by Mobility, Lose Weight, and Focus. You can also target a specific body part. Fun challenges await you, as well as an intimidating personal trainer list that includes a drill sergeant!
7 Minute Workout
Bytesize's 7 Minute Workout app is a clear and detailed 7-minute workout app. Choose from ten workouts, including Glamour, Cardio, Arms, and Pilates. Every move is clearly explained, along with mini videos demonstrating the action. With a huge counter taking up a third of your screen, the workout screen is the best. You can't get lost!
J&J Official 7 Minute Workout
With over 70 exercises and 22 preset workouts, the Johnson & Johnson 7 Minute Workout program presents its content well. With Smart Workout, you can adjust your workout activities according to your fitness level and motivation as you exercise. There are clear instructions and a red timer ring that completes a circuit at the end of each exercise.
7 Minute HIIT Home Workout
This award-winning team offers Android users 7 Minute HIIT Home Workout among several fitness apps. In the exercise menu, a robotic figure performs the moves for you as you go through your workout. To learn more about exercise instructions, tap the button and you'll be taken to YouTube.