Symptoms and Treatments for Mental Illness
Our mental health status is the lens in which we view the world. How we think, feel, relate to others, behave and cope with life events and changes are all determined by our mental health state. Thus just like physical health, it is very important to also take care of our mental health.
There are many ways in which we can care for our mental health, but when do we need to seek professional help? Dr. David Sack from Psychology Today admits that "Most people can benefit from therapy at least some point in their lives." He suggests that there are some clear indicators when professional help is needed:
5 Signs It's Time for Me to Seek Therapy
#1 Feeling sad, angry or otherwise "not yourself."
#2 Abusing drugs, alcohol, food or sex to cope.
#3 You've lost someone or something important to you.
#4 Something traumatic has happened.
#5 You can't do the things you like to do.
Ok, I think I need professional help? But what type?
Mental health services typically fall within two main areas: psychological counseling and psychotherapy.
Counseling VS. Psychotherapy
The differences between receiving counseling or psychotherapy from a mental health professional resides in the intent and goals of the individual and the specific situation that brings the individual to ask for help.
Typically counseling refers to short-term therapeutic work aimed at helping the individual overcome adjustment difficulties or a specific problem without delving on past experiences. The goal is to aid the individual in finding their strengths and internal resources to better cope and adjust to the life change or difficulty. Issues that may benefit from counseling include feeling overwhelmed or stressed, sleep difficulties, relationship troubles and moderate emotional distress relating to life changes (new job, moving, changes in relationship status, health problems, loss of loved one).
Psychotherapy is typically reserved for persistent emotional difficulties and chronic patterns that require a more long-term commitment to achieve change and improvement of distress and functioning. Common mental health issues that may benefit from psychotherapy include feeling persistently demoralized or sad for a prolonged period of time, having intense anxiety or panic, and having substance dependence and abuse issues.
How can Counseling & Psychotherapy Help Me?
From dealing with stress related to work, school or life changes, adjustment difficulties, recent relationship or family-related issues, health problems, support with the loss of a loved one, counseling can help you manage and improve your well-being in four main ways:
By providing a non-judgmental and empathic environment to talk about your worries and experiences

By helping you learn more about yourself and your coping styles

By learning new strategies to better manage negative emotions, difficult situations and exploring a different way of thinking, feeling and behaving

By promoting positive well-being and improved quality of life through healthy behaviors and stress-reduction
What Types of Practitioners Offer these Services?
While mental health counselors and mental health social workers may be trained in and offer counseling services, most mental health professionals abroad (and in Italy) are clinical psychologists. A clinical psychologist is a mental health professional who has undergone extensive training in psychological assessment, psychological counseling and psychotherapy and has fulfilled local licensing requirements to practice including clinical internships and board examinations.
Psychologists offer emotional support and counseling to individuals who are going through life changes, are experiencing emotional turmoil and distress, or simply would like to know themselves and their psychological functioning (the way they react and adjust to life's demands) more in depth or would like to learn new coping skills.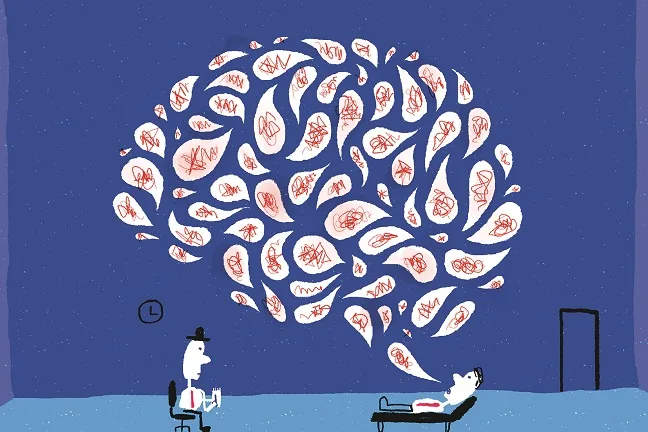 I Need Help? Who do I contact:
Mental Health Resource Options:
Emergency?
If you are having an emergency/ self harm thoughts/ suicidal thoughts dial the international emergency number  112
Do not be shy to use this number, many people in your similar situation have called before and it is an excellent free resource.
You may also choose to visit the nearest public hospital emergency department near your home. At the ER you can inquire about mental health service options.
Non Urgent?
If your need is less urgent, but you are feeling stressed, depressed or would like to discuss your concerns with someone  you can contact:
MedinAction
Counseling Skype/ FaceTime Sessions with a Psychologist
Please contact MedinAction for price Inquiries / Direct Billing options
Chat @ www.medinaction.com
Telephone/ Whatsapp: +39 375 572 4686
Email: info@medinaction.com
Your private health insurance
If you have private health insurance we suggest that you contact your insurance provider to inquire about your options for counseling. Many insurance providers will arrange a free counseling service to their clients over the phone. You can explore the options with your insurance provider to learn more about your coverage and options.
Student?
If you are a student we encourage you to explore your college or university/schools website to see the options that are available to you for mental health and wellness. There may be free services at your disposal.
If you would like to contact a free service then you may contact Samaritans, Samaritans provides confidential emotional support by trained volunteers:
Telephone: +44 117 983 1000
Email: jo@samaritans.org
The  mailbox is read every day by trained volunteers, all using the name 'Jo'. Messages are read and we they to reply within 24 hours.
Website: https://www.samaritans.org/
Check out our related blogs:
WHAT DOES IT MEAN TO BE HEALTHY? SEGMENT ON PHYSICAL HEALTH
[su_divider top="no" divider_color="#f97575″ size="1″]
Ask for an advice from an expert. Insert your data, you will be contacted shortly!
[wpforms id="14577″ title="false" description="false"]